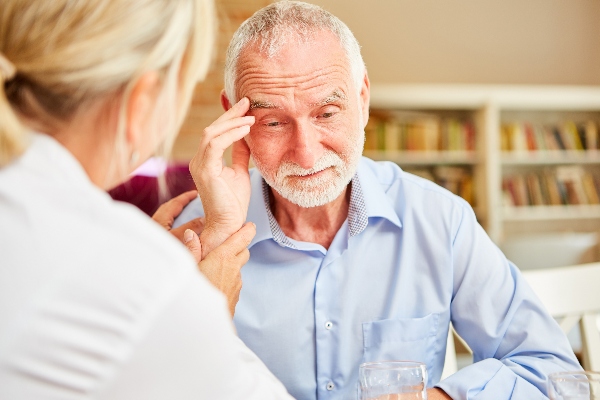 Confused people are often scared people.
We are afraid of the unknown, and, living with Alzheimer's disease or the related dementia disease, much of life is unknown or unremembered. If your loved one has Alzheimer's disease, they will have additional challenges that another older person does not have. Your role in their life and health management may grow as you take on more tasks to assist them with their daily chores.
This article will share some tips on caring for someone with dementia or Alzheimer's at home.
An Overview of Alzheimer's Disease
Alzheimer's is one of many degenerative diseases that affects a person's memory and their mental functions. Once Alzheimer's sets in for a person, they will have it for the rest of their life. Through experienced and professional care, a person with mild to moderate Alzheimer's can lead a mostly independent life. Once the disease becomes severe, a patient will need additional care. There are always more resources about Alzheimer's disease and its stages available.
Be Flexible and Adapt to Daily Changes
As their condition worsens, your loved one will need more help, depending on you or their caregiver more. Their growing needs often frustrate family members who try to help. Do your best to stay flexible and adapt to their changing needs. Lower your expectations and try to roll with the situation that comes up. Instead of fighting them to wear new clothes, consider getting a few backups of their favorite top or bottom so they can feel comfortable in their one choice.
Manage Frustrations with Planning
Tasks that are now simple will become difficult for people with dementia or Alzheimer's. Make things easier for everyone by:
Planning their Schedule
Create a daily schedule. Consider bigger tasks such as outings or bathing for when they are alert after a long rest. Make sure to pad the schedule so you have time to get to everything and can be flexible.
Involve Your Loved One in Choices
People are more invested in something when they help create the plan. As much as you can, involve your loved one in choosing events, food, or tasks that they can help you do.
Give Easy Instructions
The more simple the instructions you provide, the more likely they will be to get done.
Make Their Home Safe
Your loved one with dementia or Alzheimer's will have limitations on their awareness and problem-solving. Keep them safe by doing the following:
Reduce Fall Risks - avoid any rugs, cords, or stacked up objects in their home. Get as many sturdy railings as possible.
Lower the Impact of Injury - pad hard or sharp edges so any slips or falls will not be as severe.
Check the Temperature - make sure to check the temperature of water so they don't burn themselves.
Provide the Best Living Situation for Your Loved One with Individualized Care
There is no one-size-fits-all situation for caring for a loved one with dementia or Alzheimer's. Adapt to their growing needs as their condition worsens. You aren't on your own in providing care. The considerate and experienced caregivers at National Home Care have helped many people age in place and in grace for years. Give us a call today to chat through your loved one's situation and learn about your options.