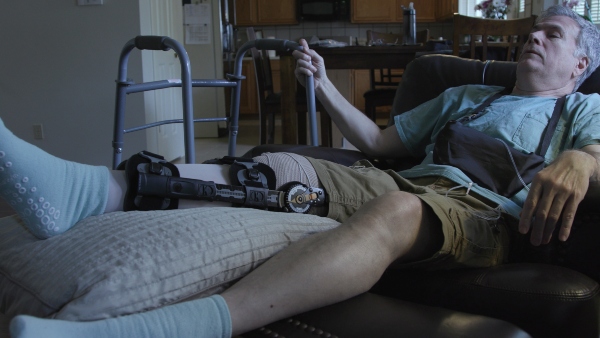 Surgery is a scary time for both the patient and their family.
With the patient's health already at risk and the outcome of the surgery uncertain, stress and confusion are common. One way to build structure and ease the strain is by planning what will happen after the surgery. Healing at home with outpatient care and assistance may be the right choice for your family member until they fully recover.
Let's go through what steps you should take to prepare your home for outpatient care after a loved one has surgery.
What Do I Need to Change for My Recovery at Home?
Before deciding on making your recovery at home and planning out your outpatient care, there are a few questions you need to answer to help better prepare yourself, your home, family, and routines for the best possible recovery process.
How free/limited will you be at first to do your daily tasks and chores while you're healing?
How long will the recovery take?
Will you be in pain and need assistance?
After you know all the facts about your recovery, it's time to start preparing everything needed for your rehabilitation at home.
1. Tidy up your space
Make sure they can move around their house freely without having to move around objects that can possibly trip or hurt them. Before going into surgery, make sure you declutter their house by moving things that can trip you and organize the chords of chargers, TVs, and other electronic equipment.
You don't need to do a deep clean of their house and make everything spotless. The thought of surgery can already be stressful and overwhelming, so the point of decluttering their space is to give you peace of mind, not make you even more stressed.
2. Adjust your sleeping arrangements
Depending on your surgery, you may need to change their sleeping arrangements. For instance, if their bedroom is upstairs and doctor's orders limit them from climbing long flights of stairs each day, you may need to move their bed to the ground floor. Also, it's a good idea to put their sleeping bed next to their bathroom, so they don't have to move too much when going to the toilet.
3. Prepare all the equipment you may need
Make a list of things they may need when they're recovering from surgery at home. Put their everyday used items, such as toothbrushes, phone chargers, or glasses on easy-to-reach places such as nightstands or counters. You don't want them to get up and move unnecessarily for things that can easily be placed near them when needed.
4. Shop ahead and stack your pantry
Things like food, and toiletries that are everyday needs, can go out of stock while they're healing at home. So make sure you've checked and stacked everything from food to toilet paper and contact lens solution and everything in between for daily use. For food, make sure you follow your doctor's regimen and have non-perishable foods in stock, such as canned soups that are easy to prepare and digest. Sure, you will be around to help them, but the more you can get ahead of time, the easier it will be later.
5. Encourage patience
It's no surprise that everyone wants to go back to their daily lives as soon as possible after surgery, but being patient and going with everything as planned is extremely important in making a full recovery. Encourage your loved one not to rush into doing things that they find hard to do for now. Remind them that it's only temporary and will come naturally back to their life when they're completely healed and recovered. Before diving into driving, working, exercising, and traveling, make sure to discuss with their doctor if they're safe.
Bottom Line
Staying at home while healing after surgery is sometimes the better option since it's more comforting, comes with fewer risks than in-facility care, and home care services can ensure your safety and full recovery while you're resting at home.
National Home Care can assist you in recovering more quickly, staying safe at home, and, most importantly, avoiding another hospital visit for you or your loved ones. For more information on how outpatient care can be suitable for you, give our team a call today.