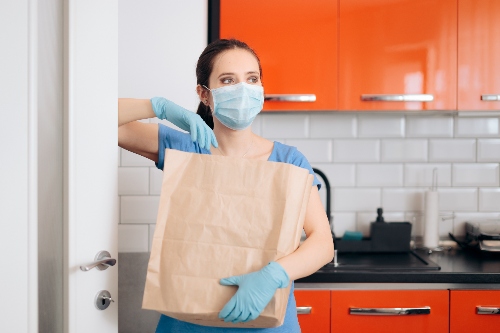 The word looks like a different place than it did at the beginning of 2020. Safety concerns over COVID-19 or the Coronavirus has caused many businesses to close.
Here at National Home Care, we are open to help ensure your loved ones get the medical and assistance they need to live independent lives. We have changed some of our policies to promote health and safety among our staff members to keep them and you protected.
What are the Company-Specific Safety Guidelines?
Our policies have impacted our office staff. We are now more flexible by allowing some of our office staff to work from home. Our clinical field staff is being screened daily before they head out to see patients. If anyone shows any signs of COVID-related symptoms, they are sent home. Then we have our staff get tested only returning to work when they have a negative test.
What Steps Does Your Staff Use to be Safe During and After Work Hours?
Our staff is following the CDC recommendations. Some of the CDC guidelines we follow include constant hand washing, keeping a safe distance from each other, avoiding unnecessary travel, and not doing unessential tasks.
What Facilities are on Lockdown, and Why?
All senior facilities in the area are on lockdown, including major hospitals like Beaumont, St Mary Mercy, and DMC. Some of the names of the assisted living/independent living facilities include Marycrest, Henry Ford Village, Sunrise, and Brookdale. Some SNFs include Regency of Livonia, Novi Lakes, and Beaumont Commons Farmington and Dearborn.
What Happens Next at These Facilities?
These healthcare, senior, and independent living facilities will re-evaluate, while following the state guidelines and open up slowly as permitted by local and state authorities and health officials.
We will continue to monitor and follow the CDC and government recommendations. We adapt to the changes as necessary to assure our patients and staff stay safe and healthy. If you have any questions about our safety policies, please give our staff a call.