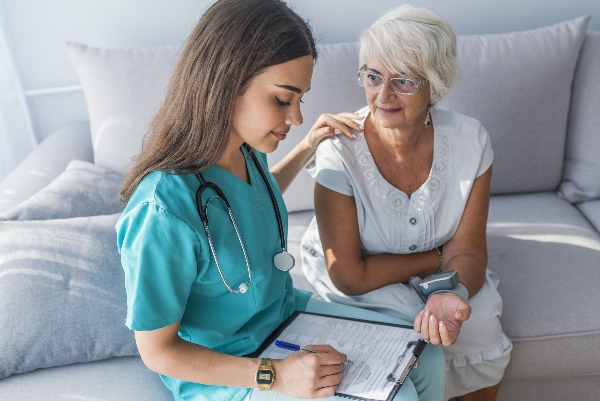 Life isn't something you can get through on your own. A community of support helps everyone involved get the most out of their lives.
People with ongoing health concerns and seniors can get a lot out of private duty home health care. As family members, you want to provide the best living situation for your loved one, but there are only so many hours in the day. The trustworthy caregivers from National Home Care can help protect your loved one's health and safety as well as give them the companionship they need.
Keep reading to learn more about the benefits of palliative care, or private duty home care.
1. Save Money
Who couldn't use some extra money? Assisted living facilities can become quite expensive. Cutting out the cost of the facility is huge. Private duty home care tends to be much more affordable. The care also comes in a one-on-one situation, so your loved one will get much more attention.
2. Diet and Nutritional Support
Staying nutritionally healthy can be tough for everyone, but even more so for those with health concerns. Seniors and those with chronic pain or conditions are often at risk for nutritional deficiencies. Your home care plan may include home-cooked meals and healthy counseling so your loved one maintains a robust diet.
3. Managing Medicines
Keeping track of all the medicines you need to take can be tough. This task becomes even more difficult when handling your daily needs becomes difficult. Managing the medicines of our clients is one often requested service our caregivers provide. Our medical staff can ensure your loved one takes what they need when they need to take it so their medicines won't conflict and cause harm.
4. Quicker Recovery Time and Improved Health
People who receive home care tend to heal faster from illnesses, injuries, and surgeries. Being in your own home can have a calming impact on a person which can speed up the healing process. Having a qualified caregiver at home accelerates this process even faster. Your home caregiver can also provide help getting around the house, going for walks, and doing other fun activities that will improve their health and quality of life.
5. Peace of Mind without the Stress
Managing multiple projects can leave you feeling overwhelmed. Adding your loved one's care to your busy schedule may be the last straw in what is too much for you to handle. Gain peace of mind knowing that your loved one is in good hands and all their health and safety needs are met by their caregiver.
Private Duty Home Care for Your Loved One
The above reasons are just a few of the many benefits for partnering with a home care provider for your loved one's needs. You and your loved one will have a chance to lead safer, healthier lives with a respectful and trustworthy caregiver helping out. Here at National Home Care, we believe strongly in helping our clients lead productive, independent lives. Contact us today so we can match the right caregiver to your family member's unique needs.