Originally published on 08/13/2020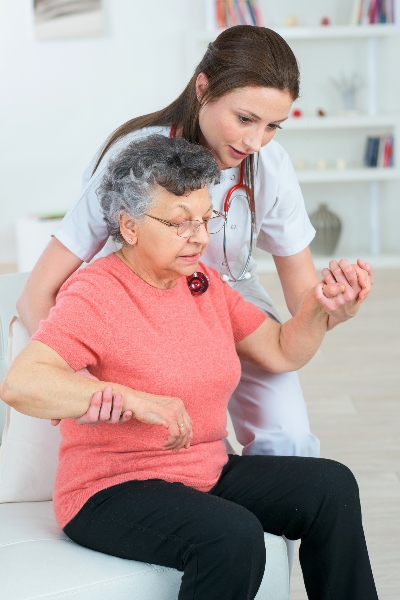 Life tends to get more complicated and challenging the older we get. It is difficult to see a loved one begin to struggle more and more with life's daily tasks. It can feel overwhelming trying to balance their independence with safety. Fearing for their future and trying to help them and your immediate family can be draining. This is where private duty home care can help.
Disappointed with assisted living facilities, many people now turn to home care. This article will focus on private duty home care and how it works for you or your loved one.
What is Private Duty Home Care?
Home care allows your loved one to remain in the comfort of their home. Being in a familiar setting is calming and helps them stay connected with the things they enjoy. Private duty care also provides dignity to an older or injured person who doesn't have the full ability to care for themselves.
How Can a Private Duty Caregiver Help?
Home care workers can assist with daily living activities. Their job is to make your loved ones feel more comfortable as they are able. There are some things that become more difficult as they go through life, extra help becomes necessary to get through the day. This extra help could come from their family, but that can be draining and put a strain on your relationship. Additionally, the family often has other responsibilities to handle.
Some of the daily living duties our caregivers help with include:
Bathing - Whether showering or taking a bath, getting cleaned up can be a difficult task for those with limited mobility. Our caregivers can help your loved one avoid slips and falls while bathing.
Going to the bathroom - If your loved one has incontinence issues or it just helps to have someone nearby, our caregivers will be there for them.
Grooming - Remaining healthy and comfortable also has to do with how someone looks. We'll look out for your grooming needs.
Dressing - Avoid missed buttons, backwards pants, or other mishaps.
Washing Dishes - Chores like this can seem insurmountable without help. We have you covered.
Dusting - Reaching tougher places while dusting might be difficult. Also, allergies could make this task even worse, so we can help your loved one out.
Vacuuming - This household chore can be physically demanding beyond what your loved one can do. We can help them make it happen.
Taking Out the Trash - We will make sure not to let your loved one's home smell like trash by taking out the old garbage.
Laundry & Ironing - Even if your loved one doesn't need help doing chores like laundry, we can give them some company while they do it.
Changing Linens & Making Bed - Daily tasks like making the bed can become more taxing. We can help so your loved one won't lose this important daily reminder of their independence.
Answering Door & Phone - We can be an extra buffer for them against strangers and an advocate for them when they need a break from socializing.
Sorting & Assisting with Mail - Companionship during little tasks like going through mail make them easier.
Clipping Coupons - Our caregivers can sit with your loved one and help them select useful coupons for their trips.
Shopping for Gifts - Picking out the right gift can mean so much. We can help with mobility concerns.
Pet & Plant Care - Taking care of watering plants and caring for pets can truly help a person remain connected to the world. Our caregivers can give light help with both tasks to keep the pet or plant in your loved one's life.
Writing Letters - If writing becomes difficult but remains important, our caregivers can help take down dictation.
Grocery Shopping & Food Freshness - Grocery shopping and keeping fresh food in the home is important for your loved one's independence, lifestyle, and health. We will help them stay on top of it.
Prescription Pick-Ups - It can be daunting to deal with necessary prescriptions, so having a caregiver along can help.
Private Duty Nurses
Private duty home care is typically not a medical care service. However, here at National Home Care, we have private duty nurses who can assist with feeding tubes, ventilators, and more. Registered nurses tend to oversee the care given to several clients. They can follow up with both the direct caregiver and the client to ensure a great match and impeccable service takes place. Nurses can also help with shots or other ongoing medical needs.
Partnering with Excellent Caregivers for Your Loved One's Comfort
Finding excellent care for your loved one is important for their needs to be met - both their physical and emotional needs. Having someone around who cares is important for people to age with dignity and respect, especially at the end of their lives. Here at National Home Care, we provide caring private duty workers to help your loved ones lead safe, independent lives.