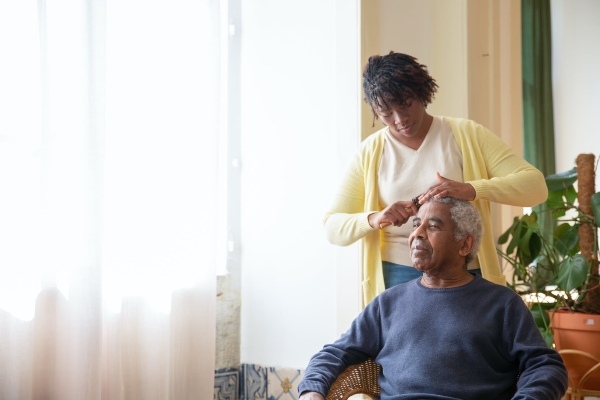 Globally, over 55 million people live with dementia, and 10 more million adults each year are affected by this condition. While cognitive skills and functions naturally deteriorate as we age, dementia severely affects cognitive abilities such as remembering, thinking, reasoning, and recognizing loved ones. With time, dementia can have significant consequences in a person's social, private, and daily life.
In the US, nearly 9% of adults older than 65 have dementia, making this condition extremely widespread. So, if a loved one or family member is battling this condition, you shouldn't feel alone. Private duty home care services can help your loved ones affected by dementia live a safe, fulfilling life. Learn what to expect in this guide by the National Home Care.
It Allows Your Loved One to Maintain Comfort and Routine
One of the greatest benefits of private duty home care is that your loved ones can receive specialized care where they feel more comfortable and at ease - their homes. Indeed, after a lifetime spent in the same house, it can be traumatic for a person with dementia to move into care facilities. Thanks to private duty home care, your loved ones can continue to enjoy their routine, house, and neighborhood - which should be supported for as long as it is safe.
Home Care Provides Ongoing Monitoring and Care
When looking for the right care arrangements for your aging parents or loved ones with dementia, you will probably want to know that they are happy, safe, entertained, and comfortable. Thanks to private duty services, you can be sure that your family member will always have someone by your side taking care of their daily needs.
Private Duty Dementia Care Guarantees Daily Life Support
In its early stages, dementia can be mild and easily mistaken for forgetfulness. However, as this condition worsens, your loved one might need extra help with daily activities such as cooking, shopping, and housework. Thanks to private duty home care professionals, your loved ones can maintain independence and continue to enjoy their daily routine for longer.
A Caregiver Can Help With Treatments and Medications
Some software and devices can help your loved ones live with dementia, remain independent, and keep safe when home alone. However, as the illness gets worse, people with dementia might require continued care, especially when it comes down to delivering medications and treatments.
A specialized private duty home carer is trained to offer services such as:
Ventilator care
IV administration
Tube-feeding administration
Stoma care
And, of course, a trained carer will help your loved ones with dementia through their daily routine and needs, including bathing, hygiene routine, dressing, and personal care.
Private Duty Home Care Offers Safety and Companionship
A whopping 40% of seniors regularly experience loneliness, which affects their mental health and represents a significant physical hazard. In particular, people affected by dementia might require continued care and companionship.
Partner with Dedicated Caregiver's Specializing in Dementia Care for Your Loved One One's Needs
While some people choose to continue living alone during the early stages of their condition, private duty home care services can help those with severe dementia feel less lonely and more in control of their daily routine. Since dementia manifests differently in each person, make sure to speak to a private duty home care expert at National Home Care to find the right solution for your loved ones. Give our team a call today.